Dear Misanthropist-

Im writing an essay for school due after the break about the Holidays (Christmas here) and the topic I've chosen is whether Christmas has become too corporate or commercialised. I don't know why I picked this topic cuz I don't quite know how I feel about it. What do you think about it?  I'm in secondary school so watch the bad words because i'll pretty well copy it verbatim if you write about it lol.

T.M. Rich
Hey TM-
Misanthropist is actually a commenter and reader here. I'd point you to his blog but I can't find it at the moment. Maybe you get us confused because we both write and comment. Fair enough.
Attached is your paper.
AF
—————————————————————————————————————————————–
T.M. Rich
Secondary School
25-12-10
(Is this date formatting correct for places that have "secondary school"?)
Are The Holidays Too Commercial?
Many people bemoan the holidays as being at best, too commercial, or  at worst a plot by corporations  to consign something personal or familial, strip it down and sell their parts back to us for their own profit, making us believe that we need these parts to function properly during the holidays.
This line of thinking, while probably true in some respects, is too easy and pat and disregards a few key realities of modern life and humans living in that life. I will attempt to isolate these arguments and come to a few new conclusions for people to consider.
I. The World Is A Complex Place; Complexity Is Good
Humans want to make sense of the world around them, and because of this often come to very simple, generally wrong conclusions about the world around them.
American Philosopher and Misanthropist Andy Fox often says:
"If you're asking the wrong questions, the answers don't matter"
Think of how little we know about not only the world we live in but the area around that. And beyond that. Look into the sky at night and you'll see stars that are impossibly far away. You nor the smartest Astronauts will ever reach those stars. Even if you were propelled at hundreds of miles per hour in a spaceship it would take thousands of years to reach even the closest star. And that closest star is a lighted pixel on a giant photograph of our universe. We don't even know what is beyond that or what it is that contains all of these universes and galaxies.
Where are we?
That we don't even know (and generally don't care) the answers to questions like:
Where are we?
What are we?
What are we supposed to do now?
That we don't even have the foggiest idea about these questions or how to answer them pretty much insures that we are working on the wrong questions, but in order to point out why they're wrong we need to know what some more important or useful questions are.
In addition to complex choices about what we buy, we also have complex choices about who we are and what we think about and ponder.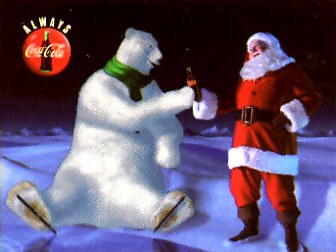 II. Why Are The Holidays Important To People?
The holidays are important because in a sense they are a celebration of all the things that we cannot explain or lies that we make up to make ourselves feel good. Santa Claus for instance, or some idea of widespread holiday cheer. These are good, useful lies. It is not always bad to tell ourselves lies.
Referring back to outer space and our tiny spot in it and how vast unknown and dangerous our space is in the greater vastness, we do not dwell on this and lie that we know whether objects or asteroids are en route to destroy all of the buildings, families and traditions we have built here. Truly, we know very little about our place in the, for lack of a better word, Universe.
Why do we feel so close to our families or people we have sex with? Why do we want to believe in stories and things that make us more than just animated meat eating and breathing and building useless junk to offer to others for useless paper that we all believe is actually very valuable?
Because whether or not these things are true people want to feel good and happy.
Drinking a Coca-Cola during the holidays reminds me of Christmas and Polar Bears. Does it matter if i've been fooled to believe that by clever imagery and marketing psychologists? Would it make it better if my neighbor Pete Pelmo discovered how to make homemade Coca-Cola with no deprecation from the original and he gave it to me as a holiday gesture? Doubtful, i'd probably look at Pete in his overalls and lab glasses, covered with high fructose corn syrup and different shades of caramel coloring and say:
"You should have just picked up a bottle at the shop and spent some time talking to me about the holidays!"
Coca-Cola is not important to my holidays, but the feeling that Coca-Cola gives me is. The avenue for this feeling is, in my opinion, immaterial.
III.  Sorry, Commerce Is Not A New Sin That We Invented
Commerce or Commercialism is not a new concept, and if we believe this we believe far more in the Judeo-Christian tradition of a "Garden of Eden" or  the modern "Good Old Days" than we know.
I assert that any longing for a simpler time without commerce presumes that there was a time when commerce didn't exist to the extent that modern technologies and civilizations allowed for. There has never been this time.
I don't want to outline the entire logistics of gathering together a Christmas celebration with your bare hands but it would include the following products and tools, at the very least:
Rifle or Gun
Tree Saw
Wagon or Horse
Vegetable Garden
Paper Mill
Cow
Toy Factory
Etc
Where would you buy these items to begin your luddite Christmas? If you plan on making these I hope you're something of a craftsman.
Commerce has always been a way to streamline the process of creating goods and services so that everyone could be more productive and happy doing whatever it is they like to do. I don't want to make my own Coca-Cola. I don't even know how to hunt a turkey, grow cranberries or make wine and if Christmas dinner is dependent on me learning I hope you have a few years to wait while I figure it out.
But the greatest part about living in modern times is that you have choices. You have so many choices that you can also feel pretty good and moderate by choosing none of the options available to you or very few of them. Those who cry about commercialism robbing them of their joy probably don't recognize that they have their own choices and their joy is theirs.
IV. How Does Commercialism Impede Those Who Do Not Like Commercialism?
As stated previously, if people want to avoid the commercialism of Christmas (buying gifts and products for others) then there is nothing stopping them from writing songs to sing to their loved ones or driving a horse drawn carriage through the snow with bells on it. I'm not sure why I think of the horse drawn carriage through the snow as something very non-commercial since carriages and horses are quite expensive but I do.  But really, nobody is stopping them.
I reflect on my positions here with a little bit of regret when I think of a spoiled child screaming because he only got 10 $50 video game cartridges instead of the 15 that he asked for, but even that is your family's culture to manage and you should rejoice in that opportunity.
I would suggest taking that brat to a toy drive to hand out a single toy to kids with dirty faces to help him realize how fortunate he is that he gets many, custom selected gifts from his parents and family.
Let's be clear and honest, people like stuff. People like name-branded expensive stuff especially. This is partly due to a sort of brainwashing  and also because those things have value. Value is a topic for another paper but let's assume we can agree that we know what the common concept of value is.
Furthermore, you can donate your time at a soup kitchen and hand out custom written poems to your loved ones on Christmas day and still have a Coca-Cola or slice of corporate farmed turkey and not feel bad about it. That we are angry at the amount of choice we have is either severe disrespect to bygone times and other nations who lack choices or profound self-hatred for being unable to control our impulses.
V. Finally
From reading this treatise you may assume that i'm some corporation and commerce loving nut– i'm not. After turning thirty (put your age here TM) I decided that I'd rather spend my money on things to do and experience and less on things to have and keep. I go to Christmas now hoping nobody gets me anything and that I can have some nice times next to the fire with a glass of wine coca-cola and someone I've known for awhile who looks like me who I probably haven't seen since last year.
I enjoy the holidays because even if it is just a trick played on us throughout the generations, first for religious purposes and later for commercial purposes, the trick works on me.  I'm susceptible to very few tricks like this anymore.  I feel happy during the holidays.  I see that other people are happy also, and that makes me glad.
My only regret is that there are not more times during the year where people feel artificially happy and had pre-scripted nice things to say to one another. Holidays are sacred in this way. There is a consciousness and a feeling during the holidays and even if that is just the masses running around like crazy trying to do something nice for someone we love because we are forced to think of the implications of those relationships, I think that is useful.
And this answers why the holidays are so commercialized. Even if we are only mechanical meat walking around being stupid on this tiny dot in the universe at least we are trying to be good to others and enjoy ourselves. Commerce make's that easier.
It's useful.
Merry Christmas TM, and other Misanthropes. AF
Random Posts