I'm going to Tahoe for a wedding  this weekend. This is probably the fortieth wedding i've been to in the last two years, and I really like weddings, though it's reminding me that i'm getting to "that age";  but I don't want to talk about that right now.
I want to talk about a story I heard on a fishing boat there a few years ago. This guy named Chuck owns and operates the charter service, does a pretty good job helping you catch big trout and tells some good stories.
Now I'm not sure if he told us this story just to make the experience richer or whatever, but after a few searches I see that it's a well-known story and there's not much definitive information about it one way or another. Since I know some pretty intelligent people read this site (2 subsribers from Harvard, 1 Caltech faculty and 1 regular reader who works at NASA) I thought i'd repeat the story and get some feedback.
The Story: 
A relative of Jacques Cousteau once obtained a permit to explore the bottom of Lake Tahoe, with it's average depth of 1,000 feet (304M). Because Lake Tahoe sits on the border of the states of California and Nevada it's governed by the federal government (common practice to avoid states bickering over bodies of water, parks, monuments, etc).
According to Chuck, Tahoe's land and especially its' water is a bureaucratic mess: 
The US Forest Service Is In Charge Of The Shores Of Lake Tahoe
The Coast Guard is in charge of the surface area of the water
Dozens of municipal and state water associations are in charge of the water underneath the surface
Because of this, in recent times there's been trouble when a helicopter or airplane wants to scoop up water to fight a nearby forest fire: nobody is sure whom to ask permission.
Back to Cousteau.  Sometime many years ago Cousteau's relative (I have an idea, let's say it was his Son so I dont have to keep typing Cousteaus Relative!)  was able to talk California and Nevada (and presumably the federal government) into allowing him to explore the bottom of the lake, possibly to look for Tahoe's Loch Ness monster, Tessie. He would then write a report or use film footage to make a documentary. This detail was fuzzy.
So Cousteau's relative makes the dive and a day later comes to the surface and is very shaken up. After much pressing he finally says that "there is no monsters— everything I saw I could explain but it was the most horrific thing i've ever seen."
According to Chuck and therefore local legend, Coustea's Son descended several hundred feet and saw nothing unusual: fish, rocks, various crap floating around— lake stuff. After continuing his descent to around 1,000 feet Cousteaus son began to see an appalling scene: a floating graveyard of perfectly preserved human bodies, fish, boats and ordinary items thrown in too: apples, signs, furniture.
Cousteau's submarine went right by a perfectly preserved Washoe Indian from the 1800's, wearing a leather loincloth and looking like he should be standing in front of a cigar shop. This indian fella was staring right into Cousteau's submarine.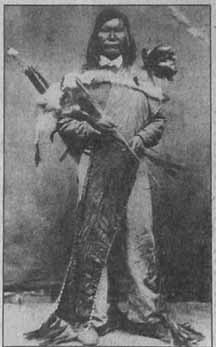 At this moment, Cousteau had seen enough and came to the surface.
————
Ok. So I think this is possible because there are some parts of the ocean where its so cold and anoxic that fish don't even have fucking eyes, so I can believe that it's possible. On the other hand, if this was the case wouldn't every fish that ever died (and wasn't promptly eaten) be down there? And also, if there was this terrible scene down there it would be like the highest grossing documentary ever filmed if someone went down there and pointed a camera at the indians and olden furniture and all.
Imagine if there was like an ice cream sandwich floating around down there all perfectly preserved. How funny would that be.
Random Posts