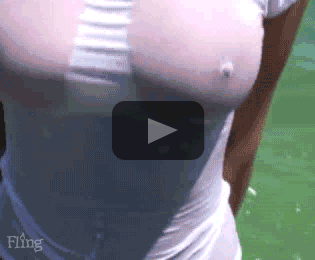 Top Chef's Padma Lakshmi is a serious piece.
When you realize that this scoundrel, Salmon Rushdie, climbed on top of her for several years she seems a little damaged… yet accessible.
If you see something you want to investigate further give it a clickety click to see it in full size.
Disregard any water marks or website URLS, I assure you that I snapped all of these photos myself while wearing baggy white drawstring beach pants and a beret.
Herer's the naked pics. Enjoy.
Now Here's The Foreign Babes:
1.

This one is probably my favorite of the group.
Hard to tell what nationality this chick is (any guesses?) but she has that sort of cute/ silly/confused/rockin tits look that I really go in for.
If we were to date she'd wear these disco ball bottoms like a uniform. Also, if we were at the river or something and she wanted to lose that bulky bathing suit top, i'd let her. These are the kind of tits that you don't care if your friends see— there's not a thing wrong with em.
Check the Dora The Explorer towel top-right. Those cartoon towels aren't ever very absorbent and leave all kinds of colored lint on you.
2.
Believe me if you just found out that your friend not only bought the same color bathing suit as you but also has very similarly insane tits you'd be making standing girl's face too.
How many flights of stairs would you throw yourself down to have these two make a Manwich out of you?
Three for me.
3.
"Ew this one has small tits, bury her".
It's really too bad that we have such victorian morals in this country that we don't allow topless and bottomless beaches.
I'd of course probably wear spacesuit pant bottoms so these babes wouldn't think I work for the Chiquita company or something.
4.
This chick is a redhead and this looks like a lake and not the beach so this could be domestic but I don't think so judging by the unlicensed Disney bottoms where Mickey seems to be missing half a chromosome. Check out that bellybutton ring, it's like the Freemason's coat of arms or something. Interesting chick.
5.
When I came home to find my korean girlfriend, Sunny, in the bath with the detachable shower head again at first I was angry. I quickly realized the silly girl had somehow gotten the back part of my souvenir Davy Crockett hat affixed to her crotch and was just trying to remove it before I got home. I was stern with her… but fair.
Random Posts